A few words
Mission statement
to offer HIGH QUALITY metal ROOFING AT A competitive PRICE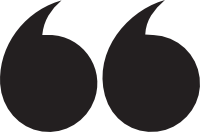 As Director of Roof Me Limited has 25+ years experience in long run, concrete/clay tile and metal tile roofing. Over the years he has learnt many different techniques when installing different roofing materials while figuring out the rights and wrongs of roofing practices.


Roof Me is locally run business with an experienced team of full time employees. With Craig as a main contractor and holder of a current LBP licence, this assures he is on site for the majority of the project ensuring all roofing work carried out is done so correctly and to the highest standards.


We believe the customer's needs are of the utmost importance and we are committed to meeting these needs – whatever size they may be.


We would welcome the opportunity to deliver to you the best service and excellent quality workmanship while supplying you with a new roof, a re-roof or carrying out repairs on your existing roof.